Posts for: April, 2016
By Unique Dental Care
April 19, 2016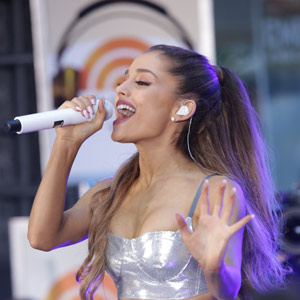 Via a recent Instagram post, pop diva Ariana Grande became the latest young celebrity to publicly acknowledge a dental milestone: having her wisdom teeth removed. The singer of hits such as "Break Free" and "Problem" posted an after-surgery picture of herself (wearing her signature cat-eye eyeliner), with a caption addressed to her teeth: "Peace out, final three wisdom teeth. It's been real."
With the post, Grande joined several other celebs (including Lily Allen, Paris Hilton and Emile Hirsch) who have shared their dental surgery experience with fans. Will "wisdom teeth removal" become a new trending topic on social media? We aren't sure — but we can explain a bit about the procedure, and why many younger adults may need it.
Technically called the "third molars," wisdom teeth usually begin to emerge from the gums between the ages of 17 and 25 — presumably, around the same time that a certain amount of wisdom emerges. Most people have four of these big molars, which are located all the way in the back of the mouth, on the left and right sides of the upper and lower jaws.
But when wisdom teeth begin to appear, there's often a problem: Many people don't have enough space in their jaws to accommodate them. When these molars lack sufficient space to fully erupt (emerge), they are said to be "impacted." Impacted teeth can cause a number of serious problems: These may include pain, an increased potential for bacterial infections, periodontal disease, and even the formation of cysts (pockets of infection below the gum line), which can eventually lead to tooth and bone loss.
In most cases, the best treatment for impacted wisdom teeth is extraction (removal) of the problem teeth. Wisdom tooth extraction is a routine, in-office procedure that is usually performed under local anesthesia or "conscious sedation," a type of anesthesia where the patient remains conscious (able to breathe normally and respond to stimuli), but is free from any pain or distress. Anti-anxiety medications may also be given, especially for those who are apprehensive about dental procedures.
So if you find you need your wisdom teeth extracted, don't be afraid to "Break Free" like Ariana Grande did; whether you post the results on social media is entirely up to you. If you would like more information about wisdom tooth extraction, please call our office to schedule a consultation. You can learn more in the Dear Doctor magazine articles "Wisdom Teeth" and "Removing Wisdom Teeth."
By Unique Dental Care
April 04, 2016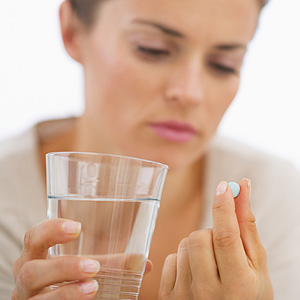 It's hard to imagine, but little more than a century ago today's "minor" bacterial and viral infections were often deadly. This changed with the advent of antibiotics, drugs which kill disease-causing microbes. Decades after the development of penicillin and similar antibiotics, we routinely rely on them for treating infection. They're quite prominent in dental care in treating advanced forms of periodontal (gum) disease or reducing bacteria that cause tooth decay.
But the age of antibiotics may be in danger: their overuse in medicine and the food industry has led to the rise of resistant microbial strains — "superbugs" — that no longer respond to first line antibiotics or, in some cases, to second or third line drugs. The U.S. Center for Disease Control (CDC) estimates more than two million people annually will contract one of these superbugs of which more than 20,000 will die. If current practices continue, the growth of resistant strains (as well as allergic reactions among users of antibiotics) will increase. The answer is a more modified use of antibiotics.
For healthcare providers, this means adopting new protocols in which we attempt to prescribe antibiotics that specifically target an identified microbe (which we've determined through more rigorous diagnostic testing), and in limited amounts. We must also rein in the practice of antibiotic use in the food industry, routinely administered to livestock to prevent disease or to enhance growth. Many countries, including the U.S., are now moving toward a more limited practice in which only animals that are demonstrably sick receive antibiotics. This will limit their release into the greater environment, which is a contributing factor to growing microbial resistance.
Patients also play a role in the better use of antibiotics. We must first change the perception that antibiotics are a "cure-all" — the answer to every illness. It's also important for patients who've been prescribed antibiotics to complete the course of treatment, even if after a day or two they feel better; stopping antibiotic treatment prematurely increases the chances targeted microbes develop a resistance to that particular drug.
Altering our perception and use of antibiotics will require a tremendous effort for all of society. But making these changes will help ensure antibiotics continue to serve humanity as an important health benefit well into the future.
If you would like more information on the role of antibiotics in dentistry, please contact us or schedule an appointment for a consultation.