Posts for: March, 2018
By Unique Dental Care
March 29, 2018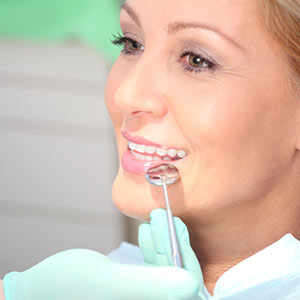 The mark of a great dental restoration is that you can't see it. It's there in plain sight, but others observing your new and improved smile can't tell the difference between the restoration and your natural teeth. Everything looks, well, natural.
That's the great advantage of dental porcelain. A dental technician with technical skill and artistic flair can form this inorganic, ceramic material into a life-like replica of your tooth, with a shape and color that blends in with the rest of your teeth. And because of its strength properties, porcelain restorations can hold up to the normal chewing and biting forces in your mouth, as long as you use prudence when biting down on hard substances.
Porcelain is also highly adaptable to different kinds of restorations. For natural teeth still viable but no longer attractive, porcelain can be the main ingredient in two very popular and effective restorations, the veneer and the crown. Although the porcelain material is the same for both, their construction and application are quite different.
Veneers are very thin laminated layers of dental porcelain custom-colored and shaped for bonding to the outer visible portion of a tooth. They're a great solution for relatively decay-free teeth that have minor to moderate defects like chipping, slight misalignment or heavy staining. They often require some permanent removal of tooth enamel to ensure their appearance isn't too bulky, but causes minimal impact to the tooth.
Crowns, on the other hand, are complete tooth replicas that are bonded in place over an existing tooth like a cap. They're a good choice for teeth in which the root and inner layers are still viable, but the tooth has been significantly damaged by decay or trauma. They're also useful as a protective cover for teeth that have undergone root canal treatment. But unlike the minimal impact of veneers, crowns require significant tooth alterations to accommodate them.
In either case, though, the end result is much the same: both crowns and veneers can be fashioned to precisely mimic the shape, color and texture of natural teeth. In skillful hands, these porcelain restorations can transform your smile for the better and no one but you and your dentist will ever need to know.
If you would like more information on porcelain restorations, please contact us or schedule an appointment for a consultation. You can also learn more about this topic by reading the Dear Doctor magazine article "Porcelain Crowns & Veneers."
By Unique Dental Care
March 14, 2018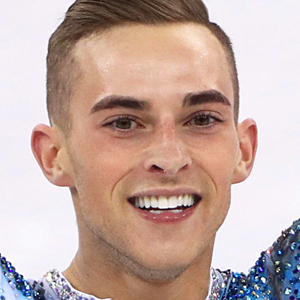 Team USA figure skater Adam Rippon became one of the breakout stars of the 2018 Winter Olympic Games in South Korea last month. But it wasn't just his acrobatics on the ice that dazzled—it was also his bright smile. As it turns out, the 28-year-old skater had prepared for his big moment on the world stage not only by practicing his jumps…but also by whitening his teeth.
Teeth whitening is a great way to prepare for a special day: a wedding, graduation or any time you want to look your best. Compared to many other cosmetic dental treatments, teeth whitening is less expensive and takes fewer office visits to achieve noticeable results.  It all starts with a dental exam, where we will make sure your tooth discoloration is not the result of an underlying dental issue that needs treatment. We can also give you a better idea of what kind of results you can expect from various bleaching methods.
Professional in-office whitening treatments offer the fastest and most dramatic results. Using concentrated bleaching solutions, it's often possible to lighten teeth up to 10 shades in a single hour! Yet we always take care to protect the sensitive soft tissues of your mouth (gums, lips, etc.) from the powerful bleaching solutions.
We can also prepare a take-home kit that will allow you to achieve similar results at home, though the process will take longer (usually a few weeks). We will provide you with bleaching trays that are custom-made from a model of your mouth for a precise fit, along with bleaching gel to use at home. What's great about the trays is that you can give yourself a touchup treatment months (or even years) later by getting another tube of bleach from the dental office.
If you have questions about teeth whitening, please contact us or schedule an appointment for a consultation. You can also learn more by reading the Dear Doctor magazine article "Important Teeth Whitening Questions Answered."