Posts for tag: oral health
By Unique Dental Care
February 04, 2018
Barley malt, corn syrup, maltodextrin — these and over fifty other label ingredients are all names for refined sugar. Under its various aliases, this sweet carbohydrate is tucked away in three-quarters of packaged foods in the U.S.
Although in recent years the general health effects from too much sugar have gained the spotlight, its effect on dental health has been known for decades. Accumulated sugar in the mouth is a prime food source for bacteria that cause tooth decay and gum disease.
For both general and oral health, people have been looking to artificial alternatives to satisfy their sweet tooth. But do they have their own issues that can impact overall health? Here is an overview of some of the more popular brands of artificial sweeteners and their effect on health.
Saccharin — One of the most widely used artificial sweeteners, saccharin is often used under the names Sweet'N Low or Sugar Twin in low-calorie foods because it contains no calories. According to the Food and Drug Administration (FDA) there are no associated health risks with consuming saccharin in recommended servings.
Aspartame — used commonly in beverages as Equal or NutraSweet, aspartame is unsuitable for cooking because its chemical structure breaks down under high heat. Although generally safe for consumption, it can affect people with a rare condition known as phenylketonuria that can't adequately break down its chemicals.
Sucralose — marketed as Splenda, this sweetener is made by chemically altering refined table sugar so the body can't process it. This may be one reason it has the most recognized natural flavor profile among consumers and is a market leader. It's stable at high temperatures, so it's often used in cooked or baked goods.
Stevia/Erythritol — this combination of an extract from the extremely sweet herb stevia and the sugar alcohol erythritol is marketed as Truvia. Unlike other calorie-free artificial sweeteners, this and other alcohol-based sweeteners have a low calorie level due to sugar alcohol's characteristic of slow and incomplete absorption during digestion.
Xylitol — although all the previously mentioned sweeteners won't promote bacterial growth like refined sugar, the sugar alcohol xylitol — often added to chewing gum and mints — has an added benefit: it may actually reduce levels of bacteria most likely to cause decay.
If you would like more information on the effect of sweeteners on dental health, please contact us or schedule an appointment for a consultation. You can also learn more about this topic by reading the Dear Doctor magazine article "Artificial Sweeteners."
By Unique Dental Care
November 06, 2017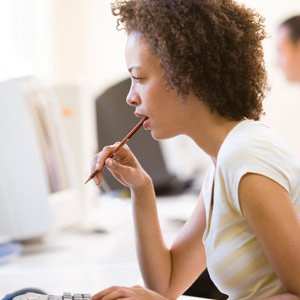 While tooth decay and periodontal (gum) disease destroy more teeth than any other causes, both of these diseases are largely preventable with proper oral hygiene and dental treatment. It's more than possible, then, to enjoy a lifetime of healthy, disease-free teeth.
But even with healthy teeth, the effects of aging will cause tooth wear over time. And although we can't prevent the aging process from occurring altogether, there are steps we can take not to accelerate the process.
Most tissues, including bone and teeth, have a growth cycle in which older cells are broken down (known as catabolism), removed and replaced by newer cells (anabolism). As we develop during childhood, the growth phase exceeds breakdown; when we reach adulthood, the two phases come into equilibrium. But as we age, breakdown will gradually overtake growth. This aging effect results in, among other outcomes, tooth wear.
"Normal" wear appears to be greatest — and most visible — along the biting surfaces of the teeth. The forces generated when we bite or chew causes enamel to erode over time. Unfortunately, you can accelerate this process through bad oral habits: clenching or grinding teeth, often times at night while you sleep, as well as habitually chewing on hard objects like nails or pencils.
Normal forces generated when we bite or chew are actually beneficial for dental health — they help stimulate bone growth. But when they exceed their normal range as when we clench or grind our teeth, they can increase tooth wear and cause other problems such as diminished function or changes in appearance, such as a shortened facial height.
To slow the rate of wear, it's important to modify any behaviors that may be contributing to it. In many cases an occlusal night guard worn while you sleep helps prevent teeth clenching. You may also need assistance with stress management, a major trigger for these kinds of habits, through biofeedback therapy or counseling.
If you've already encountered excessive wear, bonding techniques using colored composite resin, veneers or crowns that attach directly to the teeth can restore lost function and rejuvenate the appearance and color of your teeth. We can perform a "smile analysis" to determine if one of these techniques is right for you to help you regain a more youthful and attractive smile.
If you would like more information on aging and tooth wear, please contact us or schedule an appointment for a consultation. You can also learn more about this topic by reading the Dear Doctor magazine article "How and Why Teeth Wear."
By Unique Dental Care
June 08, 2017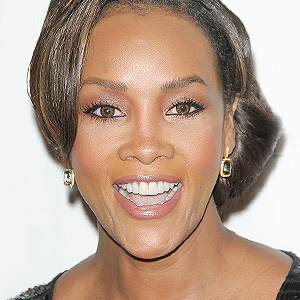 Is having good oral hygiene important to kissing? Who's better to answer that question than Vivica A. Fox? Among her other achievements, the versatile actress won the "Best Kiss" honor at the MTV Movie Awards, for a memorable scene with Will Smith in the 1996 blockbuster Independence Day. When Dear Doctor magazine asked her, Ms. Fox said that proper oral hygiene was indeed essential. Actually, she said:
"Ooooh, yes, yes, yes, Honey, 'cause Baby, if you kiss somebody with a dragon mouth, my God, it's the worst experience ever as an actor to try to act like you enjoy it!"
And even if you're not on stage, it's no fun to kiss someone whose oral hygiene isn't what it should be. So what's the best way to step up your game? Here's how Vivica does it:
"I visit my dentist every three months and get my teeth cleaned, I floss, I brush, I just spent two hundred bucks on an electronic toothbrush — I'm into dental hygiene for sure."
Well, we might add that you don't need to spend tons of money on a toothbrush — after all, it's not the brush that keeps your mouth healthy, but the hand that holds it. And not everyone needs to come in as often every three months. But her tips are generally right on.
For proper at-home oral care, nothing beats brushing twice a day for two minutes each time, and flossing once a day. Brushing removes the sticky, bacteria-laden plaque that clings to your teeth and causes tooth decay and gum disease — not to mention malodorous breath. Don't forget to brush your tongue as well — it can also harbor those bad-breath bacteria.
While brushing is effective, it can't reach the tiny spaces in between teeth and under gums where plaque bacteria can hide. But floss can: That's what makes it so important to getting your mouth really clean.
Finally, regular professional checkups and cleanings are an essential part of good oral hygiene. Why? Because even the most dutiful brushing and flossing can't remove the hardened coating called tartar that eventually forms on tooth surfaces. Only a trained health care provider with the right dental tools can! And when you come in for a routine office visit, you'll also get a thorough checkup that can detect tooth decay, gum disease, and other threats to your oral health.
Bad breath isn't just a turn-off for kissing — It can indicate a possible problem in your mouth. So listen to what award-winning kisser Vivica Fox says: Paying attention to your oral hygiene can really pay off! For more information, contact us or schedule an appointment for a consultation. You can read the entire interview with Vivica A. Fox in Dear Doctor's latest issue.